Windows 10 Image Creation
Streamline your image creation process with benchmark testing
Benchmark testing is a time- and cost-efficient way to replace manual testing during Windows 10 image creation and OS deployment. With the help of benchmark testing, you can run automated performance testing of applications and Windows 10 images for quality assurance.
By running benchmark tests on PCs installed with a Windows 10 image of your choice, you get a better understanding of the PC performance in different real-life work task scenarios. Based on the benchmark scores, you can compare the performance impact of different applications and Windows 10 images on a PC.
Faster image readiness and OS deployment
Save hours of work and minimize manual efforts with the help of benchmarking.
Less time spent on engineering trial and error with increased visibility into real-life OS performance.
Minimize OS deployment risk
Streamline your Windows 10 image creation and OS deployment processes.
Conduct performance testing using consistent and repeatable benchmark tests and scores for easy and controlled comparison.
Better user satisfaction with OS deployment
Higher Windows 10 image stability and usability with more consistent performance testing.
Fewer rollbacks to previous OS.
Lower IT support contact rate for OS issues.
Better ROI and reduced total cost of ownership
Lower cost of Windows 10 image testing and deployment with time and effort saved.
Ability to establish business value of OS images and deployment using benchmark scores.
Start testing Windows 10 image performance today
---
IT professionals the world over choose UL benchmarks to measure, understand, and manage computer hardware performance. We create the industry's most trusted and widely used performance tests, helping IT professionals like you make more informed decisions.
For Windows OS image testing at scale, we recommend PCMark 10 and Testdriver. PCMark 10 is the latest version of our industry-standard PC benchmark for the modern office. Testdriver works with PCMark 10 to streamline and automate benchmarking at scale, ideal for busy IT departments that need to support a wide range of PC configurations.
Get quote
Request trial
Learn more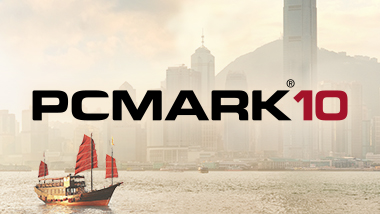 PCMark 10 is our latest industry-standard PC benchmark. With tests that cover a wide range of modern workplace tasks, PCMark 10 is the ideal benchmark for IT professionals who value PC performance.
Standardize Windows 10 image creation process for quality control
Gone are the days when new OS versions were released every few years. With the launch of Windows as a service, there are major feature updates every six months. With changes coming more often, you are more likely to run into issues with software, drivers, and hardware.
With the frequent delivery of new features, OS deployment has changed from a one-off project to a process involving continuous OS performance testing. It is not an easy task to ensure the compatibility of Windows 10 images with all supported platforms in terms of productivity, connectivity, manageability, and security.
With the help of UL's benchmark testing software, you can take control and streamline your OS image creation process to create Windows 10 images according to your requirements for performance and usability.
Automate manual testing for faster Windows 10 image creation
In order to create a Windows 10 image deployable on PCs, some opt for manual performance testing in the form of manual Windows 10 image evaluation or pilot projects using a decentralized approach.
Manual performance evaluation slows down image creation and OS deployment. It is time consuming and difficult to collect, analyze, and compare different forms of performance data. The creation of a golden image is estimated to require at least two employees and 48 to 124 working hours to complete, while each successive image takes another 17 to 40 hours to build. Manual OS performance evaluation also increases the potential risk of OS deployment since the evaluation method is not quantifiable nor streamlined.
Decentralized pilot projects consist of application testing with stakeholders from different business functions. IT provides test scenarios for testing systems running the new OS, while business representatives and application owners take responsibility of the application testing. Not only can a pilot project take days or even weeks for the OS deployment and testing team to complete, it also disrupts end users' productivity as they need to devote time away from their own responsibilities for usability testing and reporting.
Automate the manual testing in your Windows 10 image creation process with UL's benchmark testing software. Save hours of repetitive work and manual efforts so you can meet your deadlines and focus on other IT tasks.
Faster, more successful Windows image creation and deployment
Contact us to learn more about how you can streamline your OS deployment process by automating performance testing with the most trusted benchmarks in the industry.
Contact us